Elisabeth the Chef Limited was founded on December 1 1928 by Mr & Mrs Chesterfield in their home, for the purpose of making home-made cakes.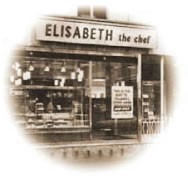 Over a period of 20 years the company became extremely well known and was the first company in the midlands area to introduce continental patisserie type products into the market. This resulted in rapid growth on a local basis and over the next 10 years 'fame' spread throughout the South of England resulting in the company supplying Harrods and Fortnum & Mason, as well as developing their own retail outlets. By 1976 they were operating 12 Company owned retail outlets and were supplying 20 major high class stores.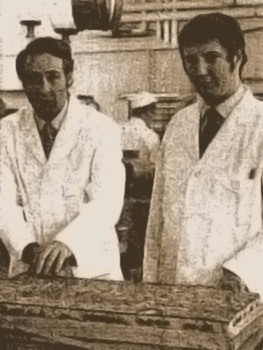 The original founder, who had died a few years previously, had been succeeded by his two sons who ran the Company with their mother, until it was sold to United Biscuits in 1979. On the acquisition of Elisabeth The Chef by United Biscuits, they decided to concentrate their efforts in volume production. The decision was made to discontinue supplies to the retail outlets together with the operation of their retail sites.
In 1981, Mr David Owen negotiated with United Biscuits to purchase their remaining retail sites and their small Bread Bakery premises. At this time the original 16 staff were taken on, together with machinery, plant and vehicles. Over the next five years, four further adjoining production sites were acquired, but to allow for expansion some of the retail sites were franchised.
In 1986 various supermarket groups were approached and supplies to Asda Stores, Sainsbury's Supermarkets and Marks & Spencers commenced. This wholesale side of the business expanded dramatically over the subsequent years, but the business also continued to supply to various retail outlets together with operating three Company owned shops and coffee rooms.
The company's main production, warehousing and administration premises continued to be situated at St. Mary's Road, but the Company also opened further production facilities on the Queensway Industrial Estate, Beaconsfield Street West and Westfield Road, Southam.
Since the very beginning of the Company the belief that 'high quality is a moral ingredient' is still maintained and will continue to be the guiding principle of all who work here.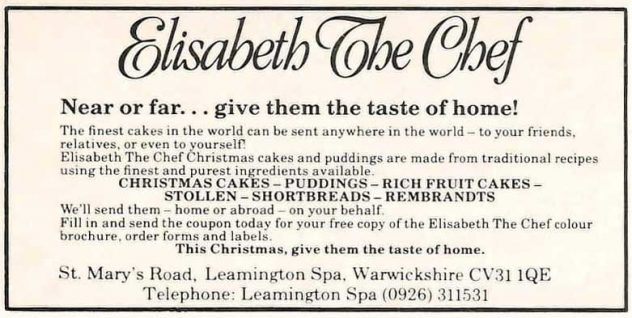 In 2016, a multi-million pound investment enabled the business to move to new purpose built premises. After periods under ownership of private equity and then an international dairy company, Elisabeth the Chef was returned to being a family business when it became part of the Country Style family.
Today Elisabeth the Chef is a leading manufacturer of branded and own label chilled bakery products, cream cakes, hot puddings and desserts. We operate from our bakery and dedicated production facilities in Worcester. We continue to focus on maintaining our strong track record of innovation and product quality.
Many of the above images are taken from a "Bakers' Review" article from March 1970. You can download the full article here.