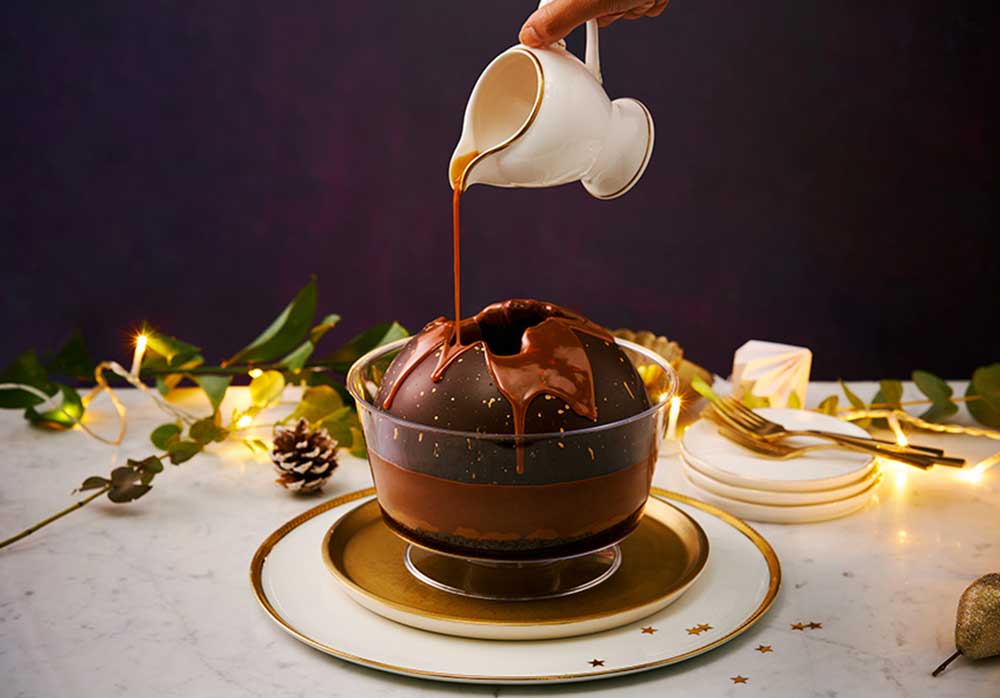 Melting Belgian Chocolate Billionaires Dome
This is a theatrical dessert to wow guests at your table. Simply heat the pot of buttery sea-salted caramel sauce and pour over our gold-splashed dark chocolate dome. As it melts, you'll discover pieces of fudgy brownie, rich Belgian chocolate mousse and creamy salted caramel custard. All served on a chocolaty biscuit-crumb base.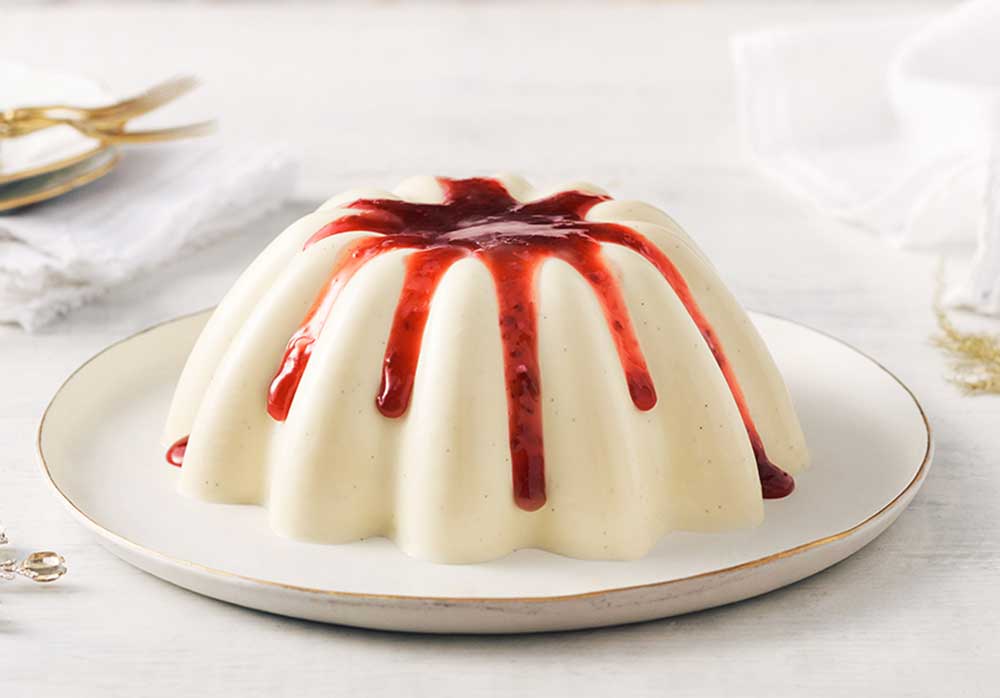 Madagascan Vanilla Panna Cotta with Heritage Raspberry & Prosecco Compote
We make this silky-smooth panna cotta from rich British cream infused with fragrant Madagascan vanilla seeds. Presented in an elegant fluted mould, it's ready to serve alongside our zingy Heritage raspberry and prosecco compote.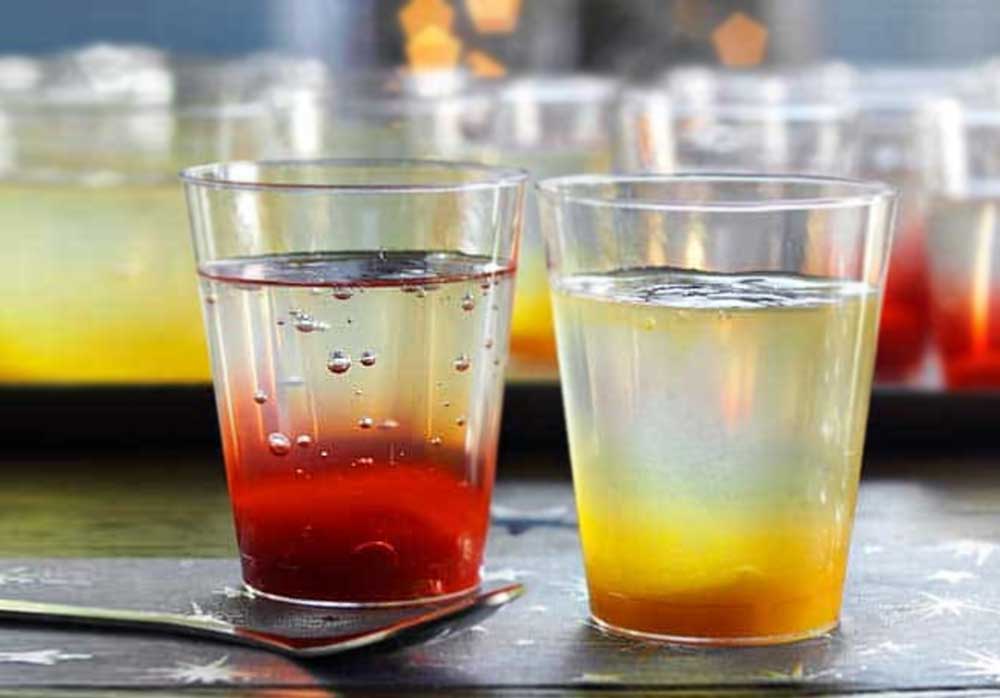 Cocktail Jelly Shots
Laced with gold sparkle, our festive cocktail jelly shots are a great way to get the party started. They're made with Prosecco in two classic flavours: sweet Bellini with luscious peach purée and rich Kir Royale, with tangy blackcurrant.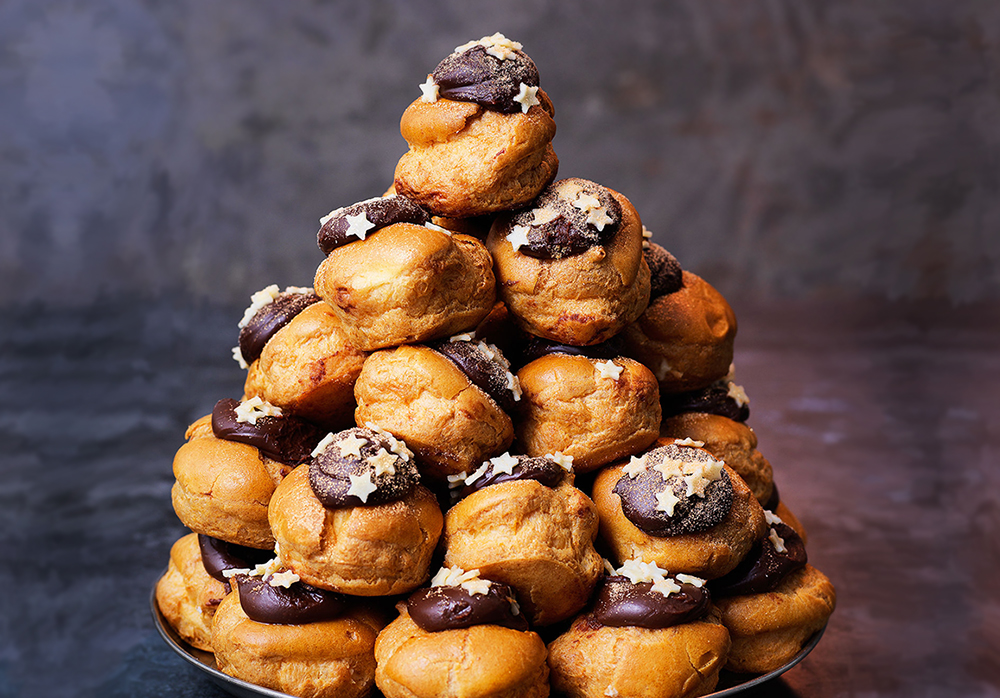 Chilled 32pk Profiterole Stack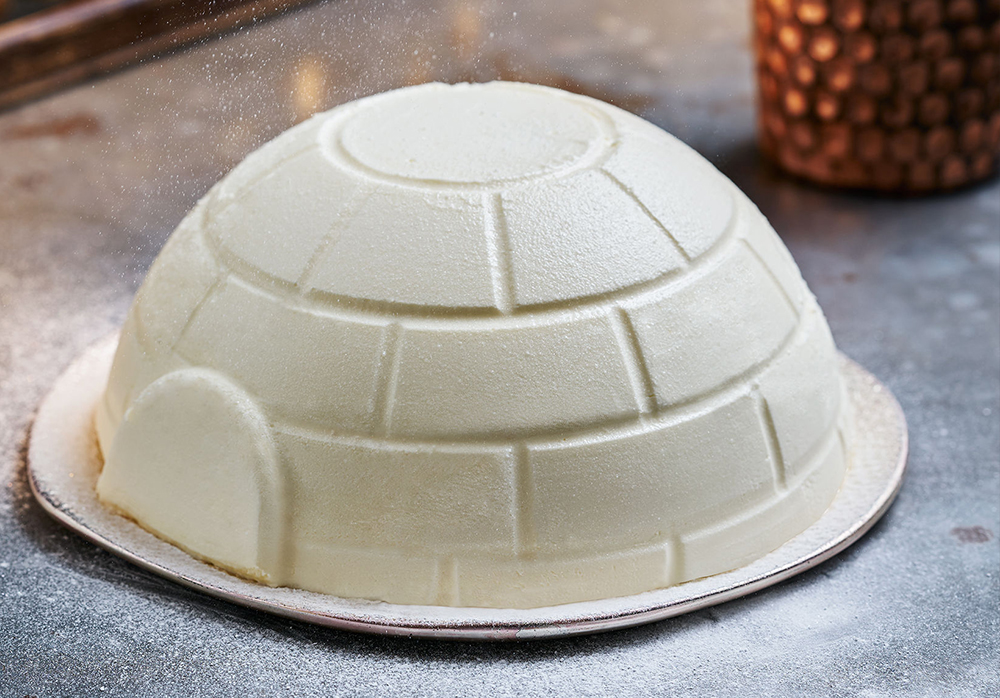 Iced Cream Igloo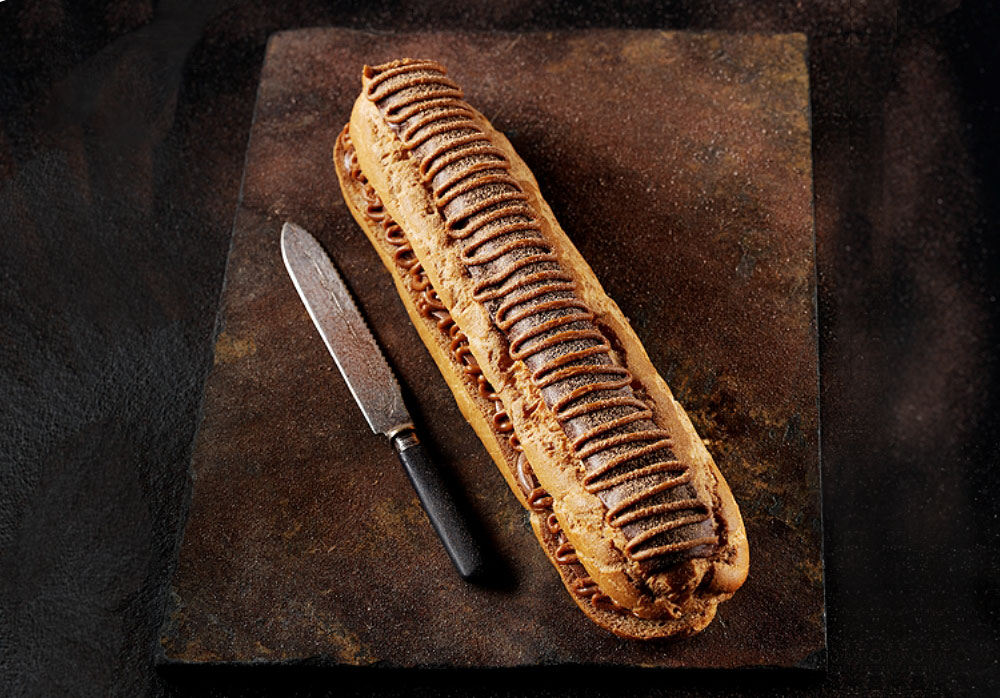 Giant Chocolate & Caramel Éclair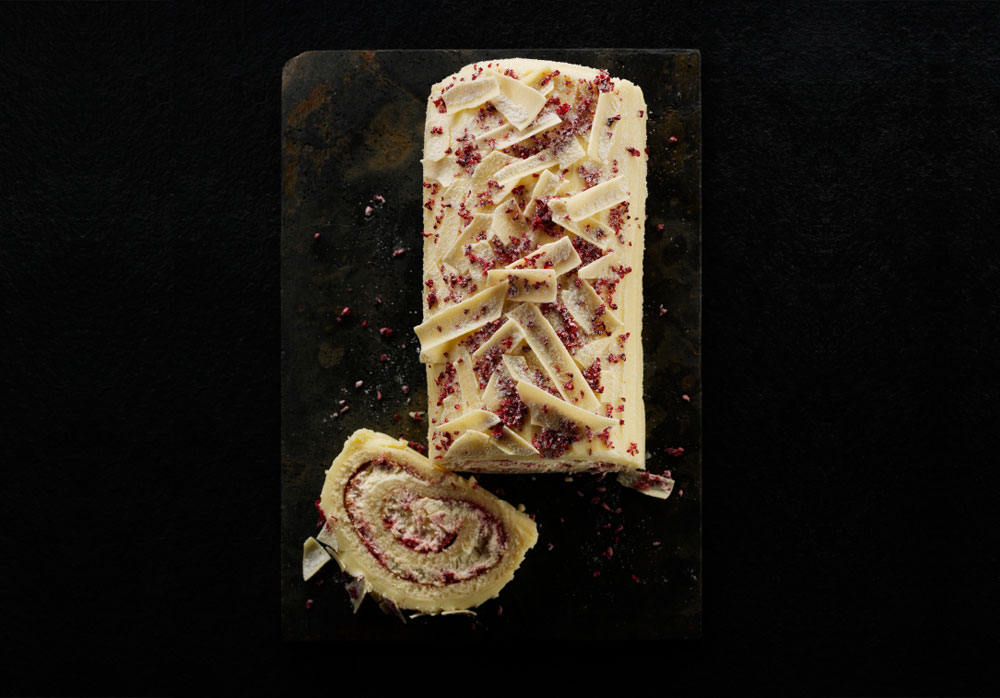 Belgian White Chocolate & Raspberry Yule Log